Visit to browse our shop for free, or book a live demonstration for a larger group...
Book a chocolate making demonstration (between 20 to 52 people only)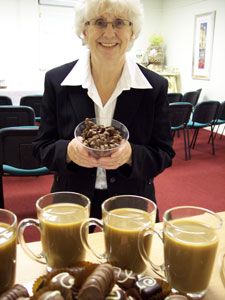 On an pre-booked demonstration visit we will
Entertain you with a live demonstration
Indulge you with free chocolate samples
Tea, coffee, and our own recipe hot chocolate included!
Give a tour of our shop, and kitchen
Group demonstration prices (per person)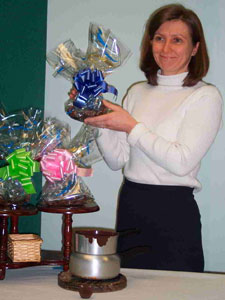 Day £6.50 pp (Schools £5.50 pp)
Evening £7.75 pp
Weekends £7.75 pp
Cream tea on request (additional price)
Buffet on request (additional price)
Disabled Visitors
Disabled visitors are welcome. We are situated on the ground floor with level access to our shop, and no steps. There is one disabled toilet. Please pre-book and we will reserve space for you and your helper at the demonstration.
Beautiful Lancashire
Why not make a day of it! Great resurants, and village pubs. Plenty of places to see from pretty villages to country halls