Mixed chocolate Christmas cherubs and angels
Perfect edible addition to your seasonal decorations!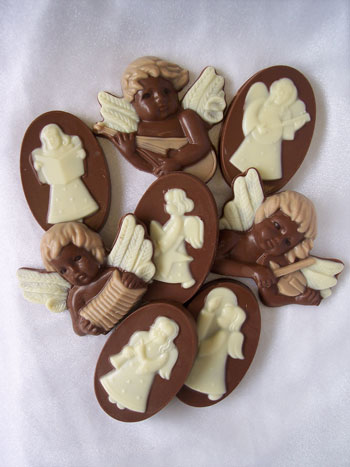 Mixed Chocolate Chirstmas cherubs and angels hand decorated with milk, white, and coloured chocolate. Value pack includes three cherubs and four angels. Ideal Christmas tree decoration, or stocking filler.
Weight per angel or cherub 25g.
Dimensions for angel
Height 70mm
Width 45mm.
Dimensions for cherub
Width 80mm.
£19.95 for complete set of four angels, with three cherubs...Add to Cart